Starts tomorrow with a new season sponsor.
The Helly Hansen Race Day and Championship Series at Beaver Creek kicks off the season of racing on Bear Trap December 31st, 2018!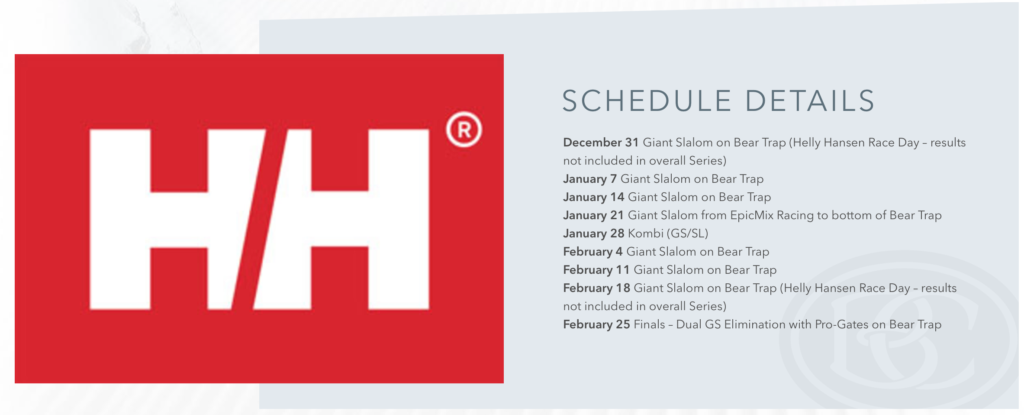 Previous, this series had been known as GoPro Race Day in 2017, and Verizon Race Day in 2018; this year's event will be held on Mondays.
The Race Day Series is open to the public and encourages family fun and camaraderie for amateur racers. Centennial lift will have a Helly Hansen tent to the right with registration [$25 day of] and bib pickup.
Beaver Creek Race Department (970-754-6228) is the contact listed for the event.
This is a really fun event. Nick and I have been to several of the series races, and he still talks about the prizes and post race fun. As always Beaver Creek / Vail resorts do a phenomenal job of putting on an event.
Pre-registration can save you $5 if completed the night before race day. Sign up at EventBrite.com for the $20 entry.