Head boots are a popular choice for many racers. However, how many of us know the factory cant [tilt] of Head boots?
Ok, so, why is this important? Because Head boots [like many of the Race products they offer] are kind of different [innovative] from the norm. And, as a racer YOU NEED TO KNOW THIS!!!!
Scenario A: you need a new pair of race boots for the season, and the white/black/yellow colors lure you in…. you buy Head RS boots…. and switch from say… Lang. You go practice and immediately notice "something has changed in your skiing"…. you can't put your finger on it… either your skiing is better, or, a disaster…. but why?
Scenario B: you have been skiing on Head Boots from an early age, and decide to switch brands… the Langs fit great… but, you can no longer get on edge… but why?
In both cases it could be one of those years when your race season goes to hell… and you look to blame everything, but, have no real clue in the end.
Most boot brands have a factory cant set to 0 to .5; Ex. Dalbello are typically 0 deg, Lang ~.5 deg, Fischer .5 deg [all positive cant]… but, as of 2018 model year, Head RS has a factory cant set to a whopping 1.5+ deg!
To put this in perspective, a 3+ deg. cant would be absolute max [I have not met a racer running more then 2+] , so, you are going to feel that 1+ deg. over typical stock boots. Coaches running around with a little tape under the boot [given a ISO 5355 binding interface] is not going to touch a 1.5+ cant!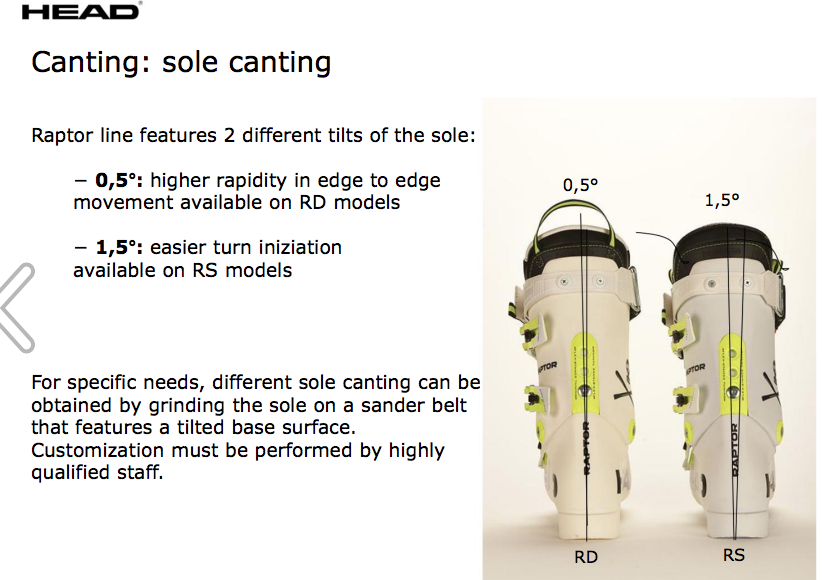 Note, the discrepancy, Head Tech manual lists the RS-80/90/115/130 at 1.2+ Deg. Yet, in the above picture, the RS model is called out a 1.5+ deg. [same Tech document]. Also note, the B5RD is listed a a 1.2+ deg. cant…. all other RD series boots are a more "normal" .5+ deg.
So, I measured a RS 80 boot: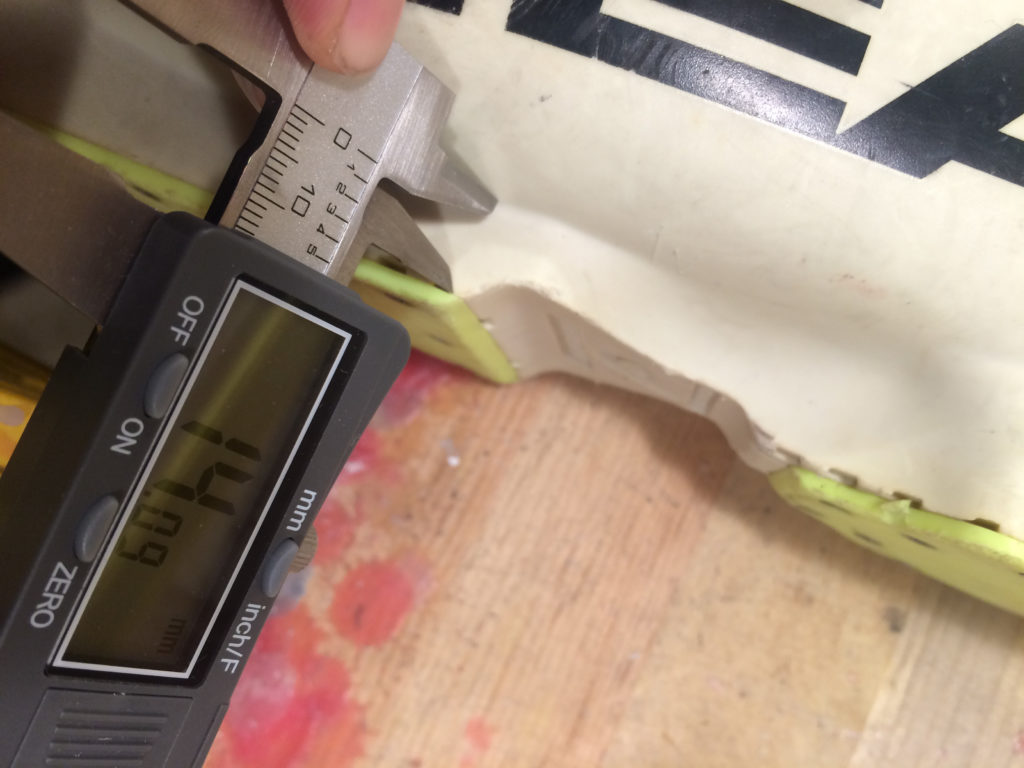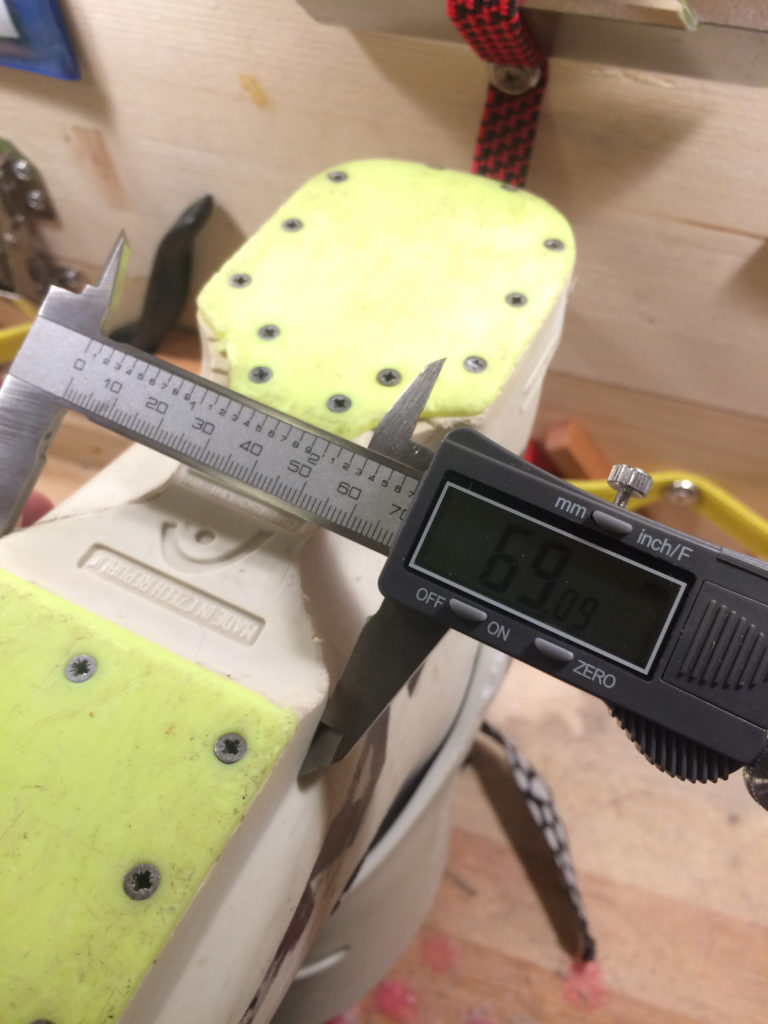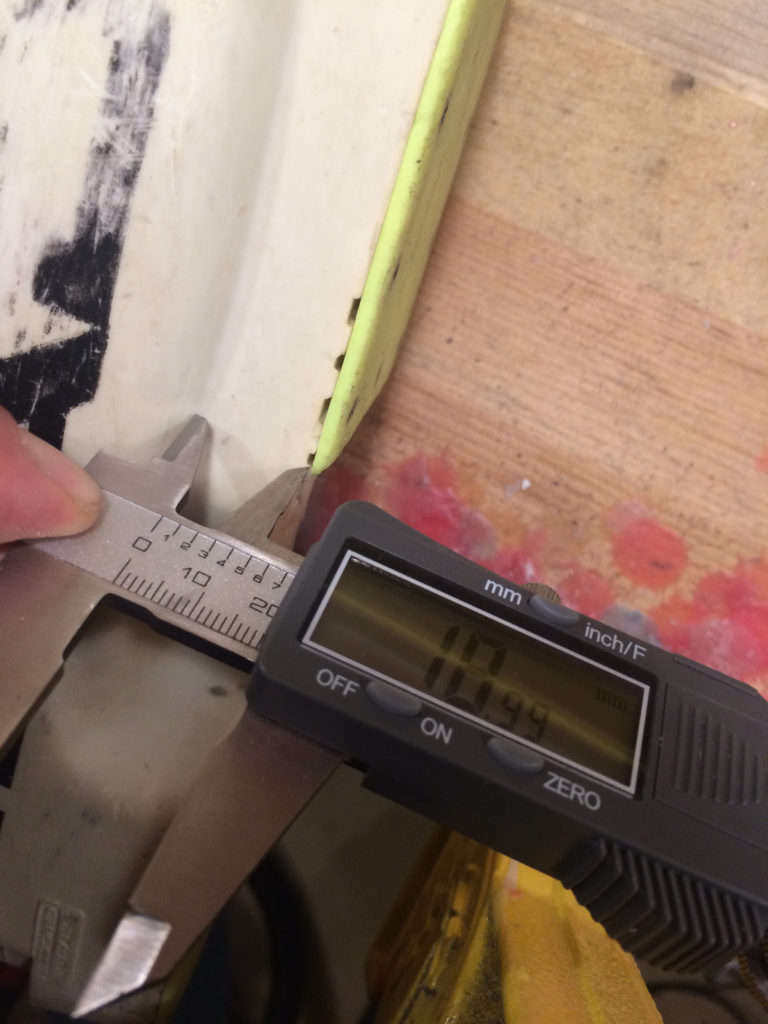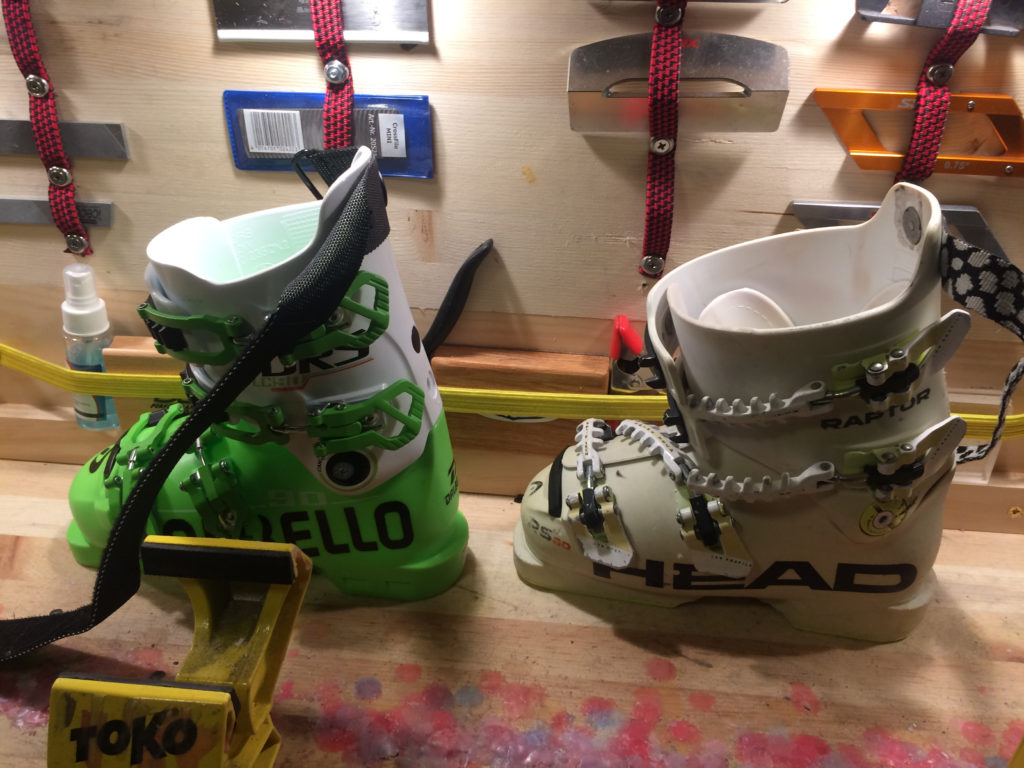 What is canting… simply, a positive cant [assuming normal body geometry] will put more pressure on the inside edge of a ski [the edge closest to your big toe] when the ski is running flat. To counter this, you would have to slightly bowlegged out to run the ski truly flat with 0 inside edge pressure.
Does this mean Head has cornered the market for bowlegged skiers with the RS line? No…. not at all… A positive cant is similar to dialing in a car suspension with camber. The cant will allow the ski to engage the edge with less roll in at the top of the turn. OK, so that sounds good…. what is "bad"…. you can only "roll in" so far, so, less cant, or, even neg. cant will allow more roll-in angle higher in the turn initiation and allow an earlier edge release.
Cant is only one factor in set-up in how edges engage. You would need to look at aggressive base bevels, forward lean angle and ramp. All of these factors inter-play with cant and how the ski will turn in and lock the edge at X deg. of roll initiation. I will draft a much more detailed post on canting in the future…. but, in the mean time, think about a race car driver, a certain style driving, with a certain track and a certain car needs a certain set-up… and some of it is feel preference, some is physics and science and some is what is considered "the norm".
Parting thoughts: Head is an innovative company with unconventional approaches sometimes. [My next Head post will be on unusual flex patterns in Head GS skis, and how this relates to the newest technique]. Head boots are excellent quality; Nick runs RS90's. The racer needs to be aware that factory cants differ widely, and will make a huge difference in how a ski feels on snow. Even if you know a cant that works for you in one brand boot, a different brand will [likely] have different forward lean and ramp that will have some inter-play with cant…. so, you can't [ha ha] just say I like a .75 + cant regardless of the boot. Just like a race car, the driver will need to customize all the aspects of the boot, and ski bevel until "it feels right" for them… and that takes the help of a skilled boot fitter / technician. So, get your boot ground to your custom cant of choice, just know what you are starting with!!
-RacerX